August er alltid ein bra månad for å starte noko nytt. Eg vert student igjen i midten. Reparerer lamper så dei er klare til haustmørkret. Men først er det seinsommar, dei siste varme bada og uttørka potteplantene.
I år som i fjor fotograferte eg for interiør- og møbeldesignar Stine Aas, i eit stort luftig rom med berre dagslys og ein liten blitz, det må vere noko av det kjekkaste eg får gjere.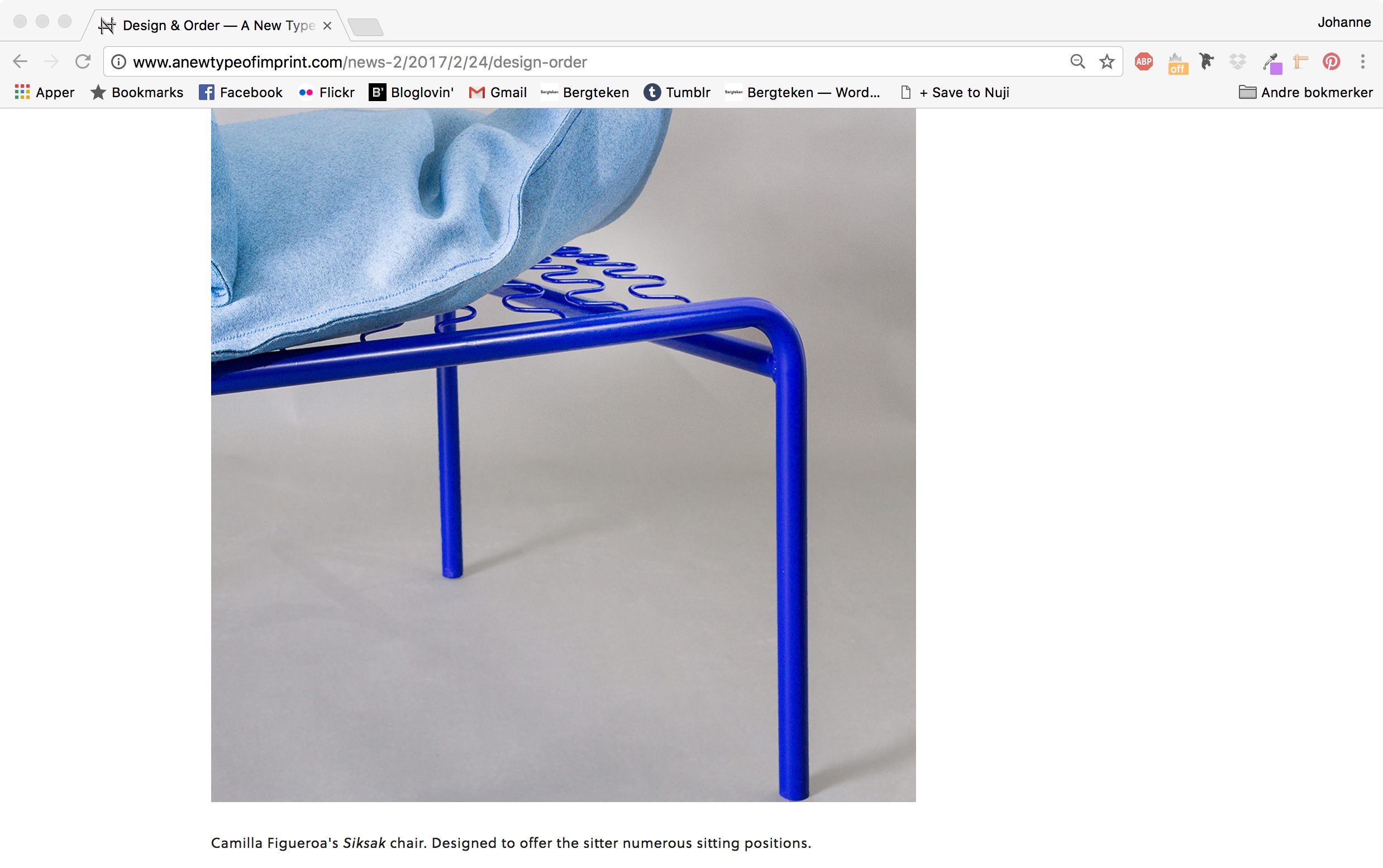 Screenshots ________ Mine foto for KMD til Stockholm Furniture and Light Fair 2017 i A New Type of Imprint.
For knappe to månader sidan vart det slutt. Det tok slutt. Etterpå har det meste vore mørkegrønt. Mjukt og nytt og rart.
1-2: Reykjavík 3: graffiti-oppslag i BA 4: a romantic boy 5: Dimmu Borgir (staden, ikkje bandet altså) 6: No. 1 girls 7: Krafla